AFRP EXCLUSIVE PROMOTION & GEAR
---
Give your track the attention it deserves with the power of the AFRP Network. We put together promotion campaigns to grow fanbases at the lowest possible cost.
There's a plan to fit every budget.
IF YOU ARE LOOKING FOR THE FREE REPOST OPTION, CLICK HERE!
ANNOUNCING: AFRP GEAR
Get premium quality AFRP branded gear now, only here on the Official AFRP store!
Spread Your Music With Ease
AFRP SoundCloud Promotion Campaign
SNDCLPR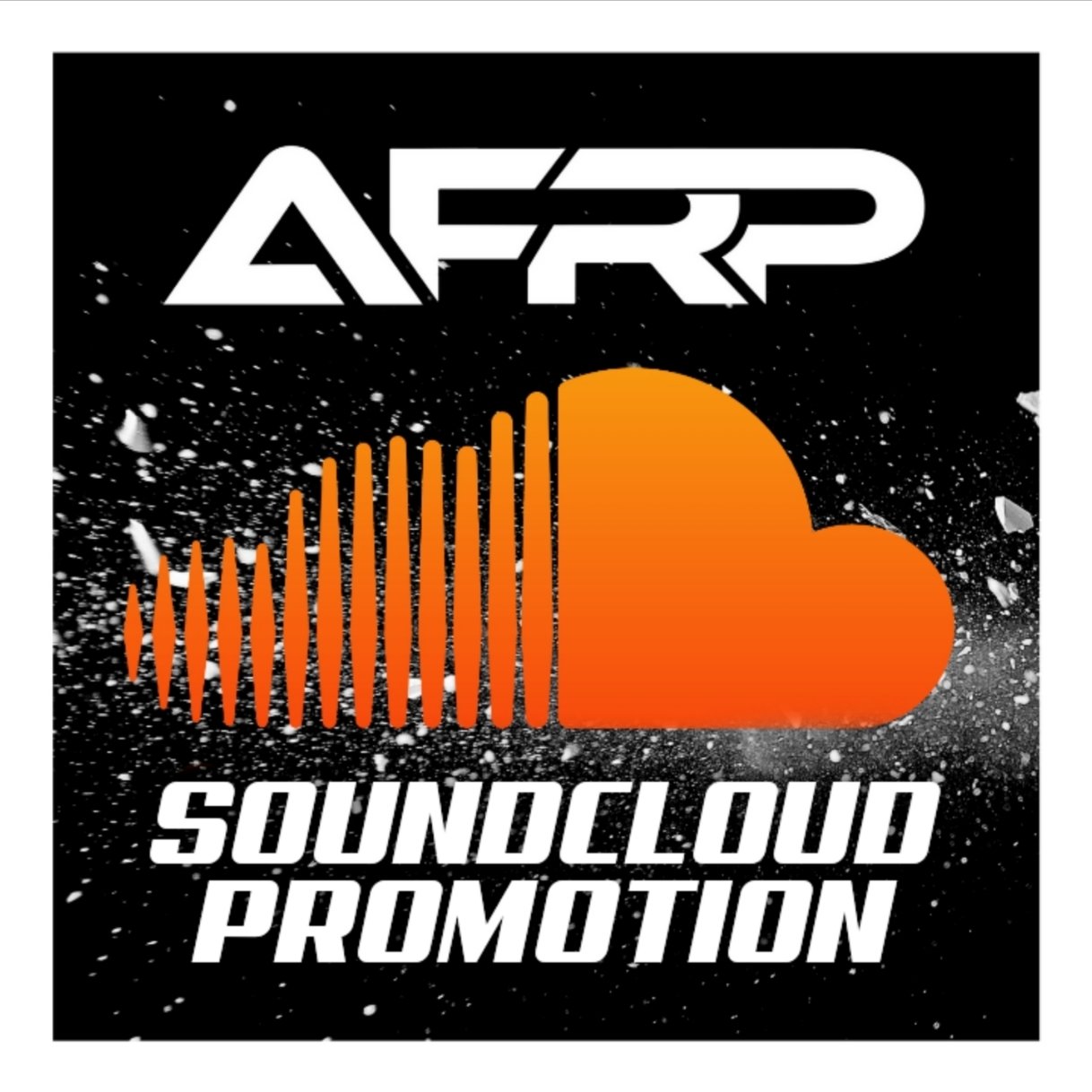 NOTE: If you would like to promote more than one track, enter your URLs in the box and increase the item quantity to match the number of URLs submitted. Thank you!
It's time to give your SoundCloud track a boost! Utilize our customizable campaigns to reach more people, gain more followers, and start building a loyal fanbase!
**NEW** - If you purchase a campaign from AFRP you will be instantly entered for a chance to win free Mix & Master services from The Continuum Music Studio in Sacramento, CA! Check out Continuum: www.continuummusicstudio.com
Every SoundCloud Campaign starts with a repost reach of 200K followers, but with a total SoundCloud reach of 2 MILLION PEOPLE, the AFRP network can get your track placed on large channels with thousands of followers.
SEE A FULL LIST OF OUR NETWORK PARTNERS HERE

Use the customizable options to add more power to your campaign! Want to gain organic followers? We've got you covered! Or perhaps you're looking for more plays and interactions? No need to worry, just add more reach to your campaign to get more eyes and engagement on your track! We try very hard to maintain a 10% likes to plays ratio on your track, ensuring you are presenting the best image of yourself on SoundCloud.
No matter your SoundCloud goals, we can help you out every step of the way. Build your campaign today and watch your track go all over the world!
IMPORTANT NOTES:
If you would like to promote more than one track, enter your URLs in the box and increase the item quantity to match.
Campaigns tend to begin between 1 - 2 business days from purchase.
Larger campaigns take longer to plan and implement, so they may begin between 48 - 72 hrs from purchase.
We reserve the right to reject your purchase if the track submitted does not meet our objective quality standards. A full refund will be issued if the purchase is rejected by AFRP.
Total Campaign Reach
200k (0) 350k (8) 550k (17) 800k (35) 1 Million (SINGLE TRACK ONLY) (45) 2 Million (SINGLE TRACK ONLY) (75)
Organic Follower Campaign
No (0) Yes (1 week) (6) Yes (2 weeks) (10) Yes (3 weeks) (14)
Visualizer Video + 18k Social Media Blast (SAVE $10)
No (0) Yes, 1 track (24) Yes, 2 tracks (45) Yes, 3 tracks (65)
Social URLs (so we can tag you)
All Free Repost is an independent music marketing and promotion platform with a single goal, getting your masterpiece heard by as many people as possible… for free.
We understand the costs independent musicians face when releasing a track, so we aim to make promoting your music simple, easy, and effortless. With an active and growing audience on Soundcloud, Twitter, Facebook, and YouTube, we serve as the connection between music hungry audiences, and your great sound.
High-quality music production is very important to us so we take the time to listen to each and every submission to ensure that we meet that #RepostWorthy high-quality music standard our listeners crave. For more about All Free Repost, use the Quick Links below!